Full Time
Posted - 2 weeks ago
United Kingdom - Wokingham
Application deadline - 31/07/2023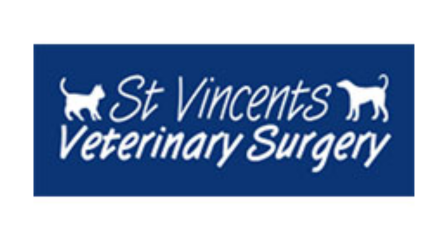 Now Recruiting – Full Time Veterinary Surgeon (New Graduate Summer 2023)
We are pleased to announce an exciting opportunity for a new graduate veterinary surgeon to join St Vincents Veterinary Surgery in the summer 2023. We care for a wide range of companion animals in and around Wokingham and have an excellent reputation for our care and communication. Based in the heart of Berkshire, a stone's throw from Windsor and central London, Wokingham is a vibrant town with excellent transport links, yet still surrounded by beautiful countryside.
We offer a fantastic working environment with a great team ethic in our independent veterinary practice owned and run by Nancy and Michael Morrow. Building on our proven track record as a training practice for RVNs we are now ready to offer a position to a new graduate vet to help and guide you as you develop your clinical skills. We are accredited by the Vetsure Graduate Friendly scheme and will be following their program to help you flourish and become a dedicated and valued member of our team.
During your first two weeks, there will be no clinical duties! We have an induction plan that focusses on helping you get to know our team, practice, and systems, ensuring you're fully settled and comfortable before starting clinical work. Your induction will progress into a comprehensive first year development program supported by Michael Morrow MRCVS as your dedicated mentor. The program includes clear objectives with regular catch ups to share feedback, ideas and review ongoing support. For more information on the scheme please click here: https://www.vetsurevet.com/careers/how-it-works-for-graduates/
We are looking for an enthusiastic and confident graduate to become the fourth member of our 3-vet team. Our vets Michael, Katie and Claire as well as locum vet Karoline are supported by 4 wonderful RVNs as well as student nurses. We're passionate about developing our team, once your first year with us is complete, if you've gained an interest in a specific clinical area, you'll have our full backing to further your studies! We have achieved the ISFM Silver Cat Friendly award and have a completely separate cat ward and theatre upstairs away from noises and distractions. Our facilities include climate control ventilation from a heat recovery unit to all rooms, a large prep room, dedicated operating theatre, ultrasound, X-ray room including a DR X-ray system, full in house Idexx laboratory, advanced anaesthetic circuits, and state of the art multi parameter monitoring.
This is a permanent full-time position with a 4 1/2 day week and one in 3 Saturday mornings. (08h30 – 12h00). No out of hours or on call – we use a dedicated out of hours provider for weekends, Bank Holidays and overnight. We offer 5 weeks (25 days) annual leave plus the 8 Bank Holidays. Salary package will be in line with the most recent SPVS survey.
Further details will be discussed at interview which will also include a tour of our purpose built premises.
Please send a covering letter, up to date CV and at least two contactable references (ideally at least one of whom is one of your recent EMS supervisors) to [email protected] for the attention of Nancy Morrow, Practice Manager